For all official information and updates regarding Covid-19 visit the South African Department of Health website at
www.SAcoronavirus.co.za
or their WhatsApp line on 0600-123456. If you want your own WhatsApp Chatbot visit
www.whatskonnekt.com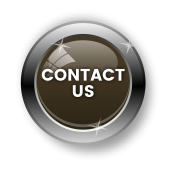 Lekkerus Guest House
Situated in a tranquil area this guest house in Three Rivers is near amenities like River Square, Euro Spar, Midvaal Private Hospital, Riviera hotel, and Lord's Signature Hotel, Vaal River, gyms and Ster-Kinekor movie theatre.


It can also serve as a bed and breakfast in Three Rivers and is only 10 minutes drive from Medi clinic Vereeniging and is ideal for the business man, traveller or tourist. with value for money rates and competing prices starting at R400 per person per night or R650 for 2 persons sharing it offers a communal heated swimming pool, hotspot Wi-Fi, a communal dining room, DSTV, shaded parking with well equipt rooms and peace of mind.
The Vaal Triangle is known for skiing, water sports, golf courses, the Vaal Dam, Boat clubs, and the Emerald Casino. The Midvaal Private Hospital is 5 minute drive away as well as Virgin Active Three Rivers, River Square Shopping Mall and the Vaal River.
Whether used as a weekender or overnight accommodation we will offer you hospitality, African friendliness in Afrikaans or English as quality accommodation in three rivers at affordable prices.
Each room has an en suite shower and toilet, an equipted coffee tray, a fridge and has an exterior door. Most rooms has aircons.

Corinne Spamers (born Corinne Oosthuizen), the host is also an artist and her paintings hanging in the guest house are for sale. Photos can be seen on internet under her name: Corinne Spamers or www.corinnespamersart.co.za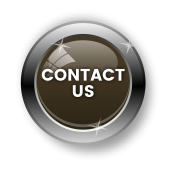 Lekkerus Guest House
Situated in a tranquil area this guest house in Three Rivers is near amenities like River Square, Euro Spar, Midvaal Private Hospital, Riviera hotel, and Lord's Signature Hotel, Vaal River, gyms and Ster-Kinekor movie theatre.

It can also serve as a bed and breakfast in Three Rivers and is only 10 minutes drive from Medi clinic Vereeniging and is ideal for the business man, traveller or tourist. with value for money rates and competing prices starting at R400 per person per night or R650 for 2 persons sharing it offers a communal heated swimming pool, hotspot Wi-Fi, a communal dining room, DSTV, shaded parking with well equipt rooms and peace of mind.
The Vaal Triangle is known for skiing, water sports, golf courses, the Vaal Dam, Boat clubs, and the Emerald Casino. The Midvaal Private Hospital is 5 minute drive away as well as Virgin Active Three Rivers, River Square Shopping Mall and the Vaal River.
Whether used as a weekender or overnight accommodation we will offer you hospitality, African friendliness in Afrikaans or English as quality accommodation in three rivers at affordable prices.
Each room has an en suite shower and toilet, an equipted coffee tray, a fridge and has an exterior door. Most rooms has aircons.
Corinne Spamers (born Corinne Oosthuizen), the host is also an artist and her paintings hanging in the guest house are for sale. Photos can be seen on internet under her name: Corinne Spamers or www.corinnespamersart.co.za